Wall of Fame
Musicians, Producers, Bands ...
Frank has taught literally thousands of students since 1978. Many have become successful musicians and entertainers in the local music scene. Some have even gone on to become guitar teachers themselves.
Frank has had many students find musical success way beyond the local and regional area: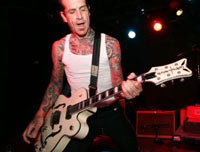 "Rock-a-Billy Wild Man" David Lee. David played nationally and internationally with "The Legendary Shack Shakers". David obtained a Gretsch Guitar endorsement. He even went as far as getting his own "David Lee Signature Edition Guitar" designed for him by Gretsch.
Adam Pavao [lead guitar] and Chriss Ginn [bass] of the band "Working Title" studied with Frank when they were not touring.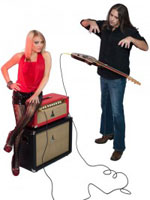 "Guitar Wizard" Justin Cain studied with Frank when he was in the regional band "Azwethinkweiz". He has since moved on and is teaching at the Atlanta Institute of Music Authority. He is currently playing in the "Angela Reign Band" and has a Electroplex Amplifier endorsement.
Kevin West went on to study jazz guitar at the College of Charleston. In 2006 he won first prize in the "American Songwriter Magazine's" lyric contest He has released several of his own CD's and successful musician and singer songwriter on the West Coast.
Aaron Firetag finished his degree in Music Theory and Composition and has gone on to be the "Go To" Mandolin player in the Low Country area. He performs and records with his own band and several other well known acts in the Charleston Musical Community.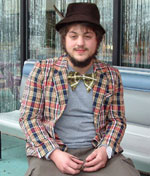 Joshua Phillips is the producer and creator of the "Joshua Phillips Folk Festival". He is known also a a multi-instrumentalist and records and tours extensively around the country. For his senior thesis he performed a difficult arrangement of Frank's with him of a traditional fiddle song.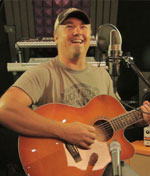 Edwin McCain was a long time student of Frank's. He scored a major hit with his song "I'll Be" off his "Misguided Roses" CD on Lava Records breaking into the top 5 in Rolling Stone Magazine. Edwin had heavy rotation on MTV and VH 1 and was a guest host on many of the shows. His music and singing has been used in many featured films and TV shows.
One of Frank's students was Roberto Martinez winner of the Bachelorette Reality Show in 2010.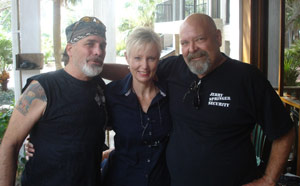 Frank with daredevil Robbie Knieval... more then likely teaching him a few tricks that have nothing to do with jumping motorcycles nor guitars.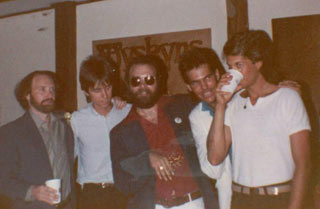 Frank hanging with Guitar Virtuoso Eric Johnson in the 80"s.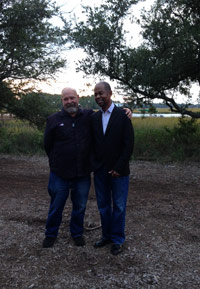 Hanging out with Jazz Musician, Earl Klugh, at the Weekend of Jazz on Kiawah Island.
Guitar Lessons, Bass Lessons, Mandolin Lessons, Buy Guitars, Sell Guitars
Located in Mount Pleasant, South Carolina